Discussion Starter
·
#1
·
Lucid has said little about the technology of the Air motors but, due to their very high power density, my brother had begun to suspect that they might be an axial flux design. The less efficient radial flux design dominates in EV applications, but there have been some indications that EV manufacturers were starting to look at axial flux designs for EVs, particularly with the growing interest in hub motors. As far as we could find, though, none had not made it to market.
We had both pored over the exploded view of the drive unit on the Lucid website and concluded, based on visible geometry, that they were the more conventional radial flux design. But there were still some aspects of the motor's performance that seemed to comport more with an axial design.
"Car & Driver" just published a review of the Dream claiming that Lucid does, in fact, use axial flux motors: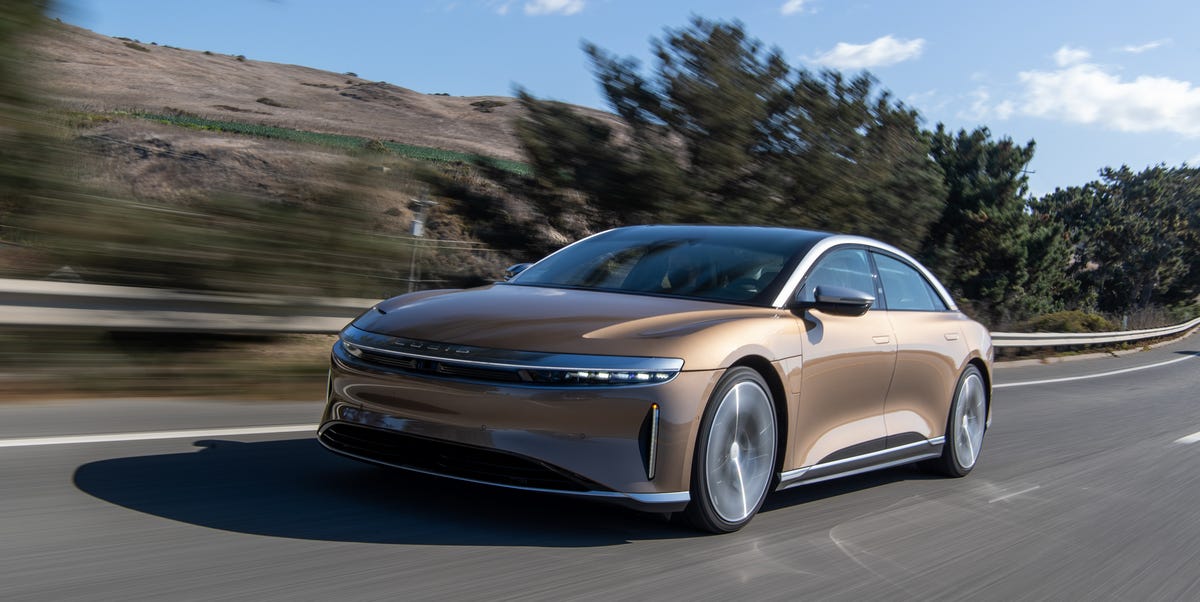 For its first trick, Lucid pulls an impressive 1111-hp electric sedan out of thin air.
www.caranddriver.com
The relevant passage is:
"The axial-flux front and rear motors are identical, and each weighs a mere 163 pounds. They're a big part of how Lucid managed to get S-class space into a car with a 116.5-inch wheelbase . . . ."
(The article also answered a question that has been the subject of speculation on the Lucid forums: each of the 22 battery modules weighs 51.8 pounds, for a total of 1140 pounds of battery pack.)