Discussion Starter
·
#1
·
Lucid Air Designer Derek Jenkins spoke with Hot Cars to talk about the Air's design Lucid as a whole.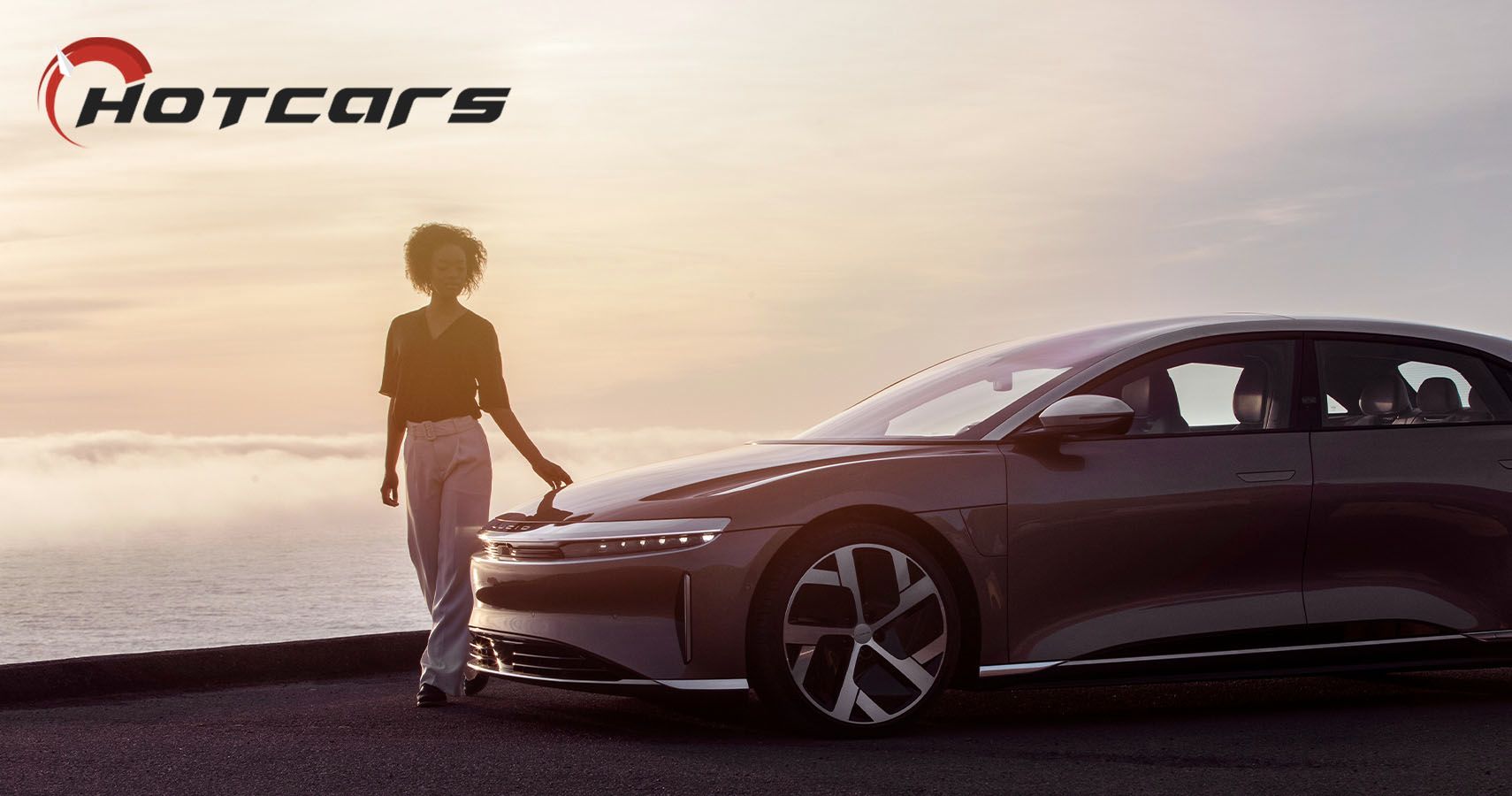 Lucid Motors VP of Design Derek Jenkins spoke to HotCars.com about designing the new Air EV.
www.hotcars.com
--
Being an automotive designer at a major manufacturer doesn't seem like an easy job. To start with, major companies like General Motors, Mercedes-Benz, and Toyota have decades (if not centuries) of history that designers need to consider. Add on the stresses of trying to satisfy fickle customers with stylish exteriors, comfortable interiors, and reliable performance options. Next, imagine that the entire industry wants to win big doing exactly the same thing.
As daunting as the job might sound, now consider that the modern automotive industry as a whole finds itself upended by the rising tide of electrification—notably spearheaded by Elon Musk and his growing crop of Tesla EVs.
And now, as Tesla approaches establishment status, a handful of even newer EV startups have emerged, a prospect that has shaken the world's major automotive brands to their very cores. Clearly concerned with being overtaken by more nimble competitors selling bolder visions, Ford made a half-billion-dollar bet on the electric Rivian pickup truck concept back in 2019 (before backing out due to Covid-19), while General Motors more recently dropped a $2 billion investment into a similar idea from Nikola (as in, you guessed it, pioneering inventor Nikola Tesla).
But among the companies most likely to release a game-changing electric vehicle in the near future, California-based startup Lucid Motors stands out from the fold with proven performance, a new vision developed by industry veterans, and, crucially, all the financing in the world.
In advance of the Lucid Air's planned 2021 deliveries, I recently spoke with VP of Design Derek Jenkins about designing a four-door hypercar EV, as well as the future of a startup that toes the line between emergent and established.
VP Of Design Derek Jenkins
Jenkins began his career working as a designer at Audi in the early-1990s. After a few years in Germany, he moved to Audi's Los Angeles-based studio, then switched over to parent conglomerate Volkswagen AG in the early-2000s. After working on notable projects like the second-gen Audi A8 and VW's Scirocco and Microbus concepts, Jenkins left VAG to join Mazda's North American Advanced Design Group in Irvine, California.
At the time, Mazda was in the early stages of reworking its platforms, drivetrain tech, and overall aesthetic—Jenkins had a hand in it all, contributing to the CX-3, CX-5, CX-9, MX-5 Miata, Mazda3, and Mazda6. But all the while, he had his eye on the rising tide of electrification.
Joining Forces With Peter Rawlinson
In 2015, Jenkins told me, he met Peter Rawlinson, the former Chief Engineer who served under Musk on the Tesla Model S. "I had watched the EV transition from afar, with a lot of friends working at Tesla," Jenkins said. "The opportunity with Lucid came along and I took the opportunity. And I've been here pushing like crazy ever since."
It was straight to the drawing board for Jenkins, though at that point, Lucid wasn't even Lucid and the Air wasn't the Air. "It was Atieva," Jenkins explained. "It was a sedan concept that Peter had in his mind. And we basically started from scratch there and really defined the vehicle, the layout, the target customer, the market position, the product attributes, where our strengths were going to lie."
Blank Sheet Design Process
Joining Lucid (or Atieva) sounds like it was akin to joining a startup that had already proven its worth and acquired funding. Yes, Atieva produced electric batteries and powertrains, but Rawlinson wanted to jump into the luxury EV market. Jenkins told me he and Rawlinson began by thinking about the opportunities that an electric drivetrain affords designers:
"We really approached it like the components are miniaturized, we pushed them away from the occupants, maximized interior space. That became an immediate opportunity. And then keeping the outside compact, agile, and sporty so it's still like a sport sedan on the outside, full-sized luxury on the inside, with hypercar performance—and the cargo capacity of an SUV. So you have this really unique combination of attributes that doesn't exist in the marketplace today."
Just to get the hypercar performance numbers out of the way, Lucid claims the top-spec Air will have over 1,000 horsepower, all-wheel drive, a minuscule 0.21 coefficient of drag, and that it can achieve a top speed of over 200 miles per hour in production form. All with an estimated industry-best range of 517 miles.
A New Way Forward
But getting to the production model definitely took some time. With core concepts in mind, Jenkins said, "We really focused, from that point, building this brand around those attributes, building a core DNA to the brand. And then that, of course, leads to actually designing the car and building an aesthetic."
That aesthetic, in many ways, would provide the whole foundation of Lucid's ethos moving forward. But despite being a brand with the clear intention of revolutionizing the future of automobiles, Jenkins and Rawlinson agreed they didn't want to get too aggressive with the Air's design language. And it all came down to the target customer.
"There's always a temptation with electric cars to go super futuristic, like taken from a
Tron
movie," he explained. "We felt like we can dabble in that a little bit but most luxury buyers today—and in a couple of years—don't necessarily want a piece of science fiction in their driveway. They want something relatable, clearly future-focused but still elegant and sophisticated, as well."
Getting the chance to jump into a blank-sheet design might sound like heaven to some creatives (and hell to others, to be fair) but Jenkins thought that brainstorming Lucid's theoretical foundation actually made his job a little easier.
Futuristic Design Processes
One cool tidbit Jenkins shared with me about the Air's actual design process involved the use of virtual-reality headsets. VR helped Jenkins overcome what he saw as a major challenge with the Air's overall conception:
"On the exterior, [the challenge] was probably this cab-forward proportion. The car has a relatively long wheelbase and the cabin is stretched out much farther than other cars in that class. As a result, you end up with a fairly short hood and you end up with a very short trunk."
Once upon a time, Jenkins had grown accustomed to working on sketches, then clay models, then going back to the drawing board, saying, "Often in the past, with clay modeling, you'd work something out in clay by hand, then you'd start on the B-side of the car and you'd have two themes going—A-side, B-side—and the digital model, all at once. You'd work like that for three, four weeks and review. And you'd realize the car looks worse than last time!"
Not so in the new era of VR, he said. "In virtual reality, I can iterate instantaneously… And I really enjoy working in VR because we can have five or six iterations of the car and you can quickly click through each iteration to figure out which attributes you like the best."
An International Marketplace
While iterating new design details in VR, Jenkins and the Lucid Air team constantly kept real-world sales in mind. Lucid's ethos is upscale, luxurious, performance-oriented, elegant—all words Jenkins repeated frequently. And the decision to go upscale—rather than produce a Model 3 competitor, for example—was purposeful.
"I feel like there's a very advanced customer out there," he posited. "Especially at the mid and high end of the market… We built up a series of personas for North America: male and female, West Coast, East Coast. Then we started to set our eyes on Europe, the Middle East, and China to further define that global customer."
The Air's Design Heritage
From a discussion of global marketplaces, I turned to the Air specifically, asking Jenkins where some of the new sedan's specific design inspirations had incubated.
"I grew up in the '70s and '80s," he told me. "So all the cars that I appreciate—that I kind of obsess about—are from that time period. I'm a huge fan of, obviously, the first Countach and Lotus Esprit, Porsche 911 and Porsche 928. These kind of Italian and German-derived cars. Aesthetically, they're quite different but that's kind of my sweet spot: Bertone, Pininfarina, Giugiaro, Italdesign."
To my eye, even before I'd done my prep and discovered that Jenkins worked on the second-gen A8, I thought the Air's side panels resembled that sedan's smooth yet substantial aesthetic—and that the rear canopy strongly hearkened back to Freeman Thomas' first-gen Audi TT concept, too. Jenkins agreed, saying that, "The surfacing is just very simple but underneath it is still muscle and stance. I think those are the things that make a car look really good. Modern car design has gotten really complicated, unnecessarily, a lot of styling and a lot of lines, holes, scoops, and vents."
Okay, then, I wondered aloud, what car does a future-facing designer like Derek Jenkins own himself?
"I'm a little bit more practical these days," he responded. "I've got a few cars. We've got a Range Rover that I love because it's really simple and timeless—and modern at the same time. I have a dune buggy, of all things, a Meyers Manx, which is kind of my weekend get-around vehicle. I love this air-cooled era of Volkswagen and kit cars."