Discussion Starter
·
#1
·
Consumer Reports has a great article about what you should look for in an EV charger and which ones they recommend for people to look at.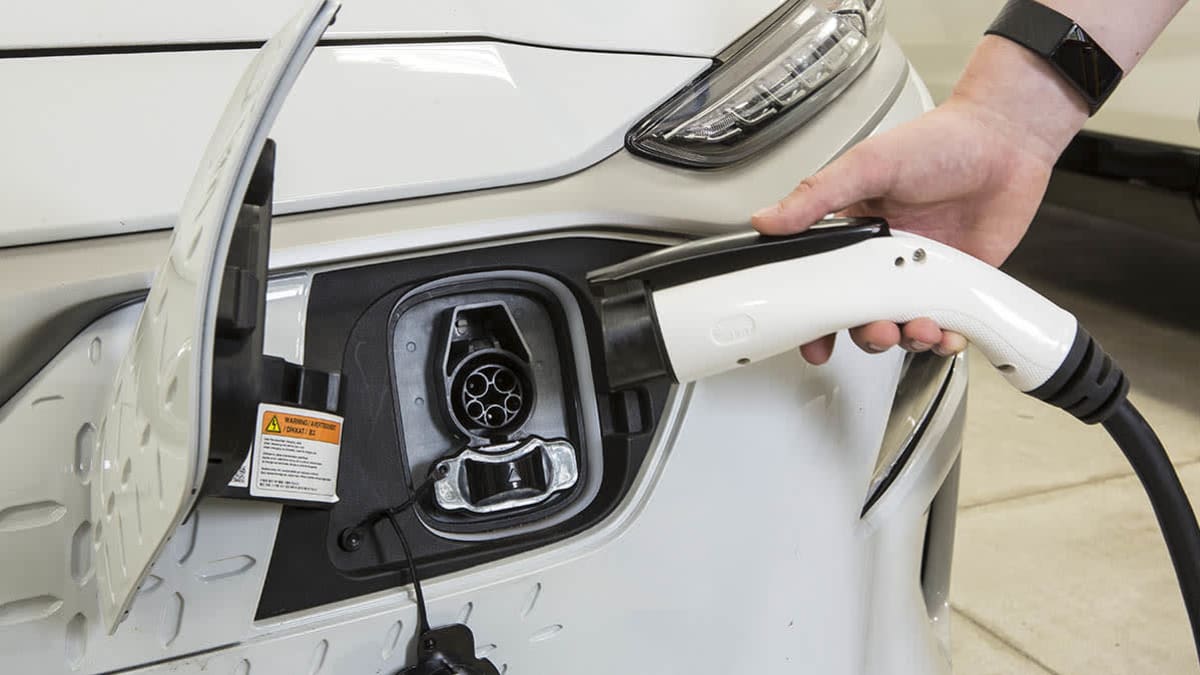 In this review of the best home wall chargers for EVs, Consumer Reports evaluated models from Blink, Chargepoint, ClipperCreek, Evo, JuiceBox, Siemens, and Tesla.
www.consumerreports.org
How to Choose the Right Charger
When shopping for an EVSE, consider the following:
Cable length: The length of the charge cable has an impact on where you can mount the EVSE and how easy it is to reach the charge port on the car. Remember that your next EV may have a charging port on a different location on the car, and you'll want to be able to reach it.
Cable management: It's handy to have a hook to wrap the unused portion of the cable around. Otherwise, if the cable is scattered, it adds clutter in the garage, collects dust, and might cause someone to trip over it. The ability to place the holster for the connector away from the unit might add flexibility in a tight single-car garage.
Size: A wide wall charger or a thick one that sticks out far from the wall may encroach on space or your flexibility in placing it in the garage. For instance, a narrow unit might fit between two garage doors and pose a minimum space intrusion.
Ease of plugging/unplugging: We like to see a high quality, substantial coupler that lets you smoothly and effortlessly plug and unplug in and out of the car's port. A solid and secure holster is an advantage, and it gives you confidence that the coupler will stay secure.
Smart or dumb charging: Some EVSEs have a smartphone app that communicates with the unit over WiFi or through Bluetooth. With an app, you can monitor the charging and view various stats. This sounds like a nice feature to have, but it isn't essential because most EVs have their own app that communicates with the car.
Ability to delay charging: You may benefit from cheaper off-peak electricity costs, depending on your utility company. In such cases, being able to easily delay charging can save real money. Some cars, like those from Tesla, allow you to control the charging time from within the car or via an app.
Resuming charging automatically after a power outage: If you live in an area that has frequent power outages, it's nice to know that charging will resume once the power is back on. That's better than being surprised when your EV isn't sufficiently charged when you're ready to drive.
Weatherproof: For those without a garage, look for an EVSE that can stand up to inclement weather. (Manufacturers of most of EVSEs claim that they're weatherproof.)
UL Listed: It's wise to pick an EVSE that's Underwriters Laboratories (UL) or ETL (Edison Testing Laboratories) listed, which indicates it complies with safety standards established by nationally recognized testing labs. Every charger featured here has such a safety rating, indicated with a seal.
Hardwired or a plug-in type: The early EVSEs were mostly hardwired, meaning they were permanently installed. Current offerings are mostly plug-in units. We prefer those because of their portability and easier installation. You may still need to have a professional electrician run a 240-volt line and install an appropriate outlet in your garage or outdoor location.
Staff Favorites
Our picks are the JuiceBox 40, ChargePoint HomeFlex, and the Blink HQ 100.
JuiceBox 40
Price: $569
Cord Length: 25 Feet
Resume Charging: Yes
Where to Buy:
Amazon
(32-amp hardwire)
Amazon
(32-amp plug-in)
Amazon
(40-amp hardwire)
Amazon
(40-amp plug-in)
The midpriced JuiceBox 40 checks all the important boxes, making it an easy, versatile choice. This is a smart charger, with a dedicated app and WiFi connectivity, that can be scheduled to charge at off-peak times. It comes with a long 25-foot cable, adding flexibility to the mounting location. Plus, it can charge up to 40 amps, thereby reducing charge times. Installation is simple for this plug-in charger, and the power cord (from the outlet to the unit) is long, making it easy to find a suitable mounting location.
ChargePoint HomeFlex
Price: $699
Cord Length: 23 Feet
Resume Charging: No
Where to Buy:
Amazon
,
ChargePoint
,
Home Depot
The ChargePoint brand is well-known for its public charging units; the compact HomeFlex is the residential model. We liked the HomeFlex's compact and sleek design, quality craftsmanship, and attention to detail. Hooking and unhooking the coupler feels smooth and precise, and the holster is illuminated. The current can be ramped up to an impressive 50 amps. It connects to a WiFi network and can pair with a smartphone. The HomeFlex has an intuitive app that allows you to adjust the amps, among other things.
Blink HQ 100
Price: $400
Cord Length: 18 Feet
Resume Charging: Yes
Where to Buy:
Amazon
This solid, value-priced charger is wider than some other models. We found it easy to install and use. It has a handy hook for the relatively short 18-foot cable. This Blink has the ability to delay the start of charging in a direct, intuitive way by simply pressing a button on the control panel. It resumes charging automatically after a power outage. It charges at 30 amps; most non-Tesla EVs won't benefit from a higher amperage because they can't funnel a higher current.
The Other Chargers
Presented in alphabetical order.
ClipperCreek HCS-40/HCS-40P
Price: $565/$589
Cord Length: 25 Feet
Resume Charging: Yes
Where to Buy HCS-40:
Amazon
,
ClipperCreek
Where to Buy HCS-40P:
Amazon
,
ClipperCreek
ClipperCreek has been in the EVSE business from the start of the electric-car revolution. These two similar units differ in how they're hooked up. The HSC-40 needs to be hardwired; the HCS-40P simply plugs into a 240-volt outlet. (Note that the HCS-40P's power supply cord is short.) These sturdy, weatherproof units are larger than most other EVSEs, and they have a long 25-foot charge cable. There's no app associated with them and no ability to delay charging.
Evo Charge
Price: $479
Cord Length: 18 Feet
Resume Charging: Yes
Where to Buy:
Amazon
(18 ft.),
Amazon
(25 ft.)
The chief appeal of the Evo Charge is its compact size, which can be an advantage with tight installation spots. It's slim on features and has a couple shortcomings, namely a short 18-foot charge cable and an odd holster for the coupler. This rotates upward and requires an awkward angle to dock the coupler when unplugging the vehicle, and it seems fragile. The Evo has no associated app nor the ability to delay charging.
Siemens US2
Price: $412
Cord Length: 20 Feet
ResumeE Charging: Yes
Where to Buy:
Amazon
,
Home Depot
The Siemens US2 is a wide unit, which may limit where it can be installed, and it has a rather short 20-foot cable. The control panel has a few cryptically labeled rubberized buttons. The model does have the ability to easily delay charging (2, 4, or 6 hours) to take advantage of lower rates during off-peak charging.
Tesla Mobile Charger Gen 2
Price: $275
Cord Length: 20 Feet
Resume Charging: Yes
Where to Buy:
Tesla
Tesla cars come with a Mobile Charger to enable them to recharge from any 120-volt outlet. It's common for Tesla owners to buy an additional one to keep mounted at home because it's a low-cost alternative to the hardwired Tesla Wall Connector ($500 plus installation). It comes with an interchangeable plug that's compatible with a 240-volt NEMA 6-50 or NEMA 14-50 outlet. The Mobile Charger is limited to a maximum of 32 amps, which provides 14 miles of range per hour of charging. It comes with just a 20-foot cable, and there's no hook to hang the charge cable. There's an adaptor available for $200 that allows Tesla chargers to connect to cars from other brands.
Tesla owners can try living with just a Mobile Charger by using the one that comes with their car. Those who routinely drive over 100 miles a day and don't want to use a public Tesla Supercharger may find the investment in a Wall Connector ($500) to be worthwhile. (The Wall Connector can be installed on a 48-amp circuit and pumps out 44 miles of range per hour.)